Engineered quartz is a manmade material.
This material is fabricated by crushing natural quartz minerals and mixing them with resins, polymers and pigments, then moulding, compressing and heating to create the slabs.
Made to last
Broadly speaking, worktops made of manmade materials like quartz and ceramic are more heat and scratch resistant than natural stone worktops, for example granite or marble, and require less maintenance.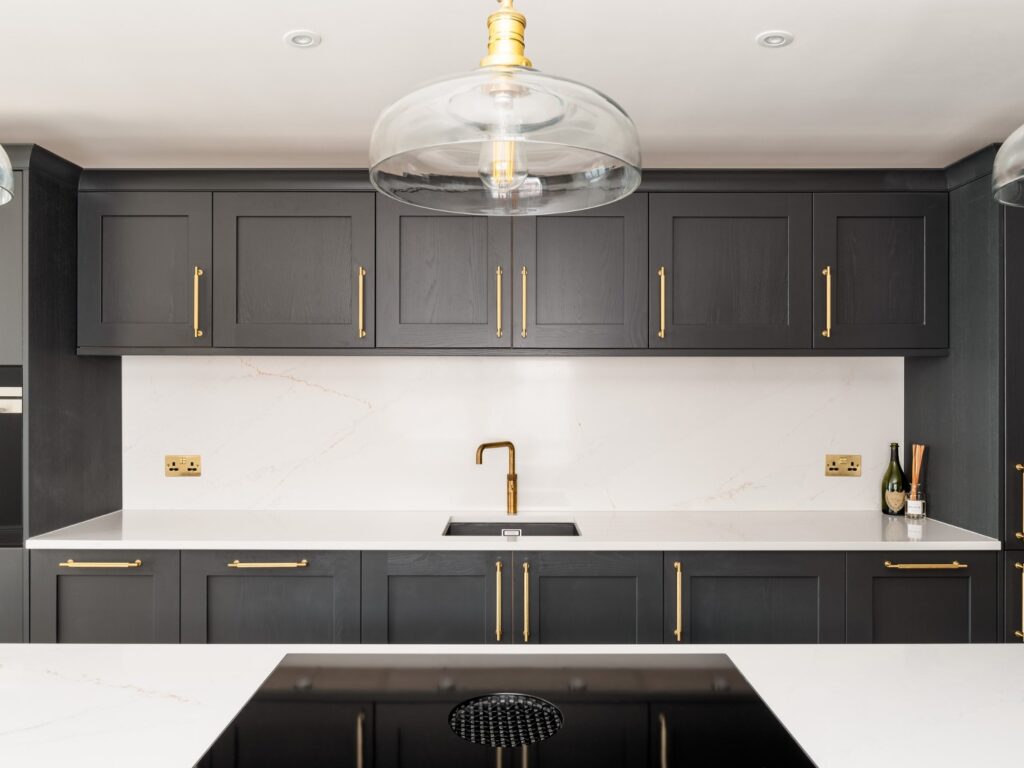 Benefits of quartz worktops
Durability: Quartz worktops are highly durable and resistant to scratches, stains and impact. They are less likely to chip or crack compared to natural stone alternatives.
Low maintenance: They are non-porous, which means they are resistant to water, moisture and bacteria. They are easy to clean and do not require sealing or special maintenance procedures. Regular wiping with a mild detergent and water is usually sufficient.
Aesthetics: They are available in a wide range of colours, patterns and finishes, allowing you to find a design that suits your kitchen décor. They can mimic the look of natural stone, such as marble or granite, while offering more consistent colour and pattern options.
Heat resistance: They have good heat resistance properties and can withstand moderate heat without getting damaged. However, it is still advisable to use trivets or hot pads to protect the surface from direct contact with hot pans or utensils.
Hygienic: The non-porous nature of quartz worktops makes them highly resistant to bacteria and other microorganisms. This characteristic makes them a hygienic choice for kitchens, as they are less likely to harbour germs or cause cross-contamination.
Disbenefits of quartz worktops
Cost: Quartz worktops can be relatively expensive compared to other materials like laminate or solid wood. The cost varies depending on the quality, brand and complexity of the installation.
Susceptible to heat damage: While they have good heat resistance, they are not entirely heat-proof. Extreme temperature changes, such as placing a hot pan directly on the surface or exposing it to high heat from appliances like grills or toaster ovens, can potentially cause damage like discoloration or cracking.
Not completely natural: Some individuals prefer natural stone worktops like granite or marble, as they appreciate the unique variations and imperfections that occur in natural materials. Quartz worktops, while designed to resemble natural stone, may have a more uniform appearance, which may not suit everyone's aesthetic preferences.
Vulnerable to chemicals: Whilst engineered quartz is resistant to stains from common household items like coffee, tea or juice, they can still be damaged by certain chemicals. Avoid using harsh cleaners or solvents that can degrade the resin and affect the surface finish.
Choose your stone
There are over 400 stones featured in our request a sample gallery, a few of which are highlighted below. We update this gallery every 12 weeks. Click on the button below the images to view the whole gallery, use the filters to find your perfect stone.
Our work
The images below feature some of our recent quartz worktop installations. Click on the button below the images for a full gallery of recent installations which you can filter by material.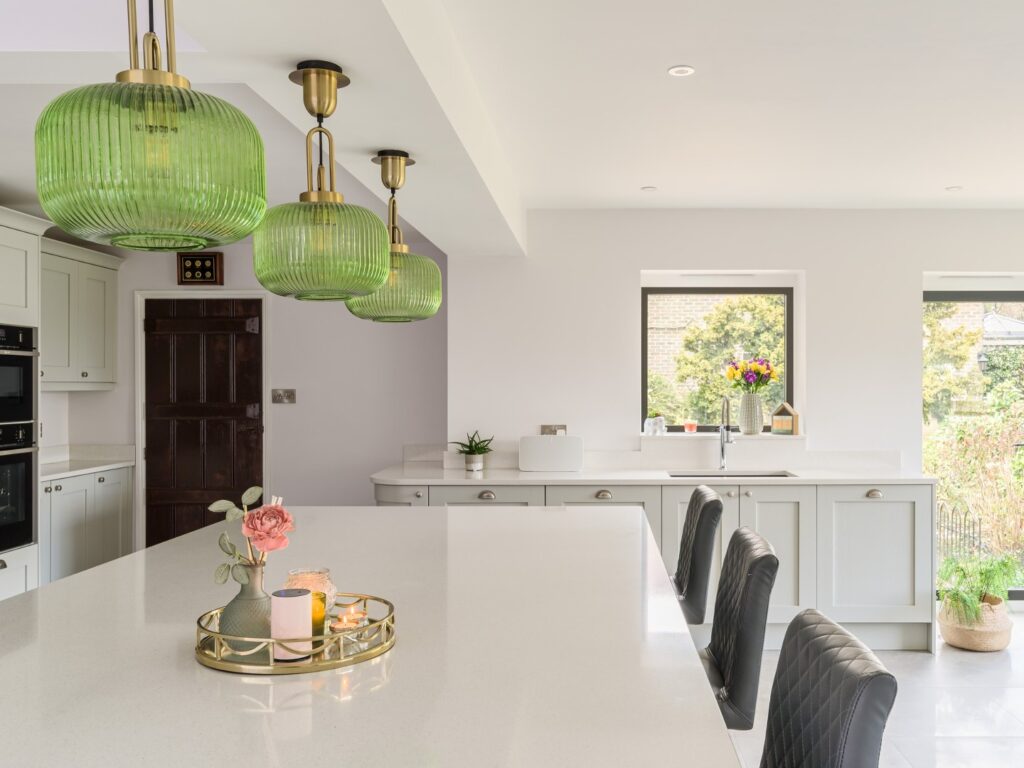 Frequently asked questions
Any questions?
We're here to help! Use the buttons below to request a sample, drop us an email or make an appointment at our showroom. We look forward to hearing about your project.