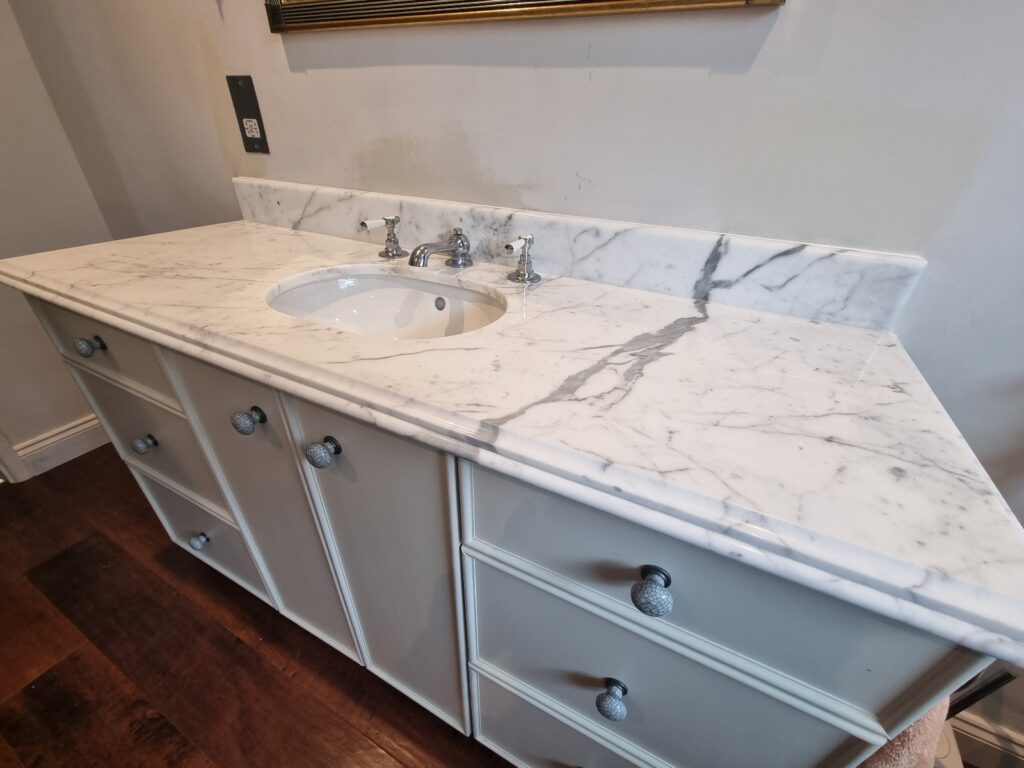 Marble is a metamorphic rock that is formed when limestone is subjected to high pressures and heat over time.
Marble is less hard than granite. Sealed granite worktops and worktops made from materials like engineered quartz and ceramic are going to be more hard wearing and resilient.
A cut above
For walls, floors and bathrooms, marble is an exceptional choice.
Benefits of marble worktops
Elegance and aesthetics: Marble is renowned for its timeless beauty and luxurious appearance. It adds a touch of elegance and sophistication to any space, making it a popular choice for high-end kitchens and bathrooms.
Variety: Marble comes in a wide range of colours and patterns, providing a plethora of design options to suit various tastes and interior styles.
Heat resistance: Marble is naturally heat-resistant, which makes it an ideal surface for placing hot pots and pans directly on the worktop without causing damage.
Naturally cool: Marble retains a cool temperature, making it a pleasant surface to work on, especially when handling dough or pastry when baking.
Increase in property value: Installing marble worktops can potentially increase the resale value of a property, as it is considered a premium and desirable material.
Disbenefits of marble worktops
Porous and stains: Marble is a porous stone, which means it can absorb liquids and stains. Spills from acidic substances like citrus juices, wine or vinegar can cause permanent discoloration if not cleaned up promptly. Regular sealing is recommended to minimize this issue.
Scratches and etching: Marble is a relatively soft stone compared to other options like granite, and it can scratch easily. Additionally, acidic substances can cause etching, which appears as dull spots on the surface.
High maintenance: Marble requires ongoing care to preserve its appearance. It needs regular resealing to prevent staining and etching. Cleaning with non-abrasive, pH-neutral cleaners is necessary to avoid damaging the surface.
Cost: Marble is generally more expensive than other countertop materials like laminate or quartz. The price can vary significantly depending on the type and rarity of the marble chosen.
Durability: While marble is durable and can last for many years with proper care, it is still more susceptible to damage compared to some other stones like granite. Heavy impacts can lead to chipping or cracking.
Patina development: Some people appreciate the natural aging and patina development of marble over time. However, if you prefer a pristine and consistent look, the natural changes in the stone may not be desirable.
Choose your stone
There are over 400 stones featured in our request a sample gallery, a few of which are highlighted below. We update this gallery every 12 weeks. Click on the button below the images to view the whole gallery, use the filters to find your perfect stone.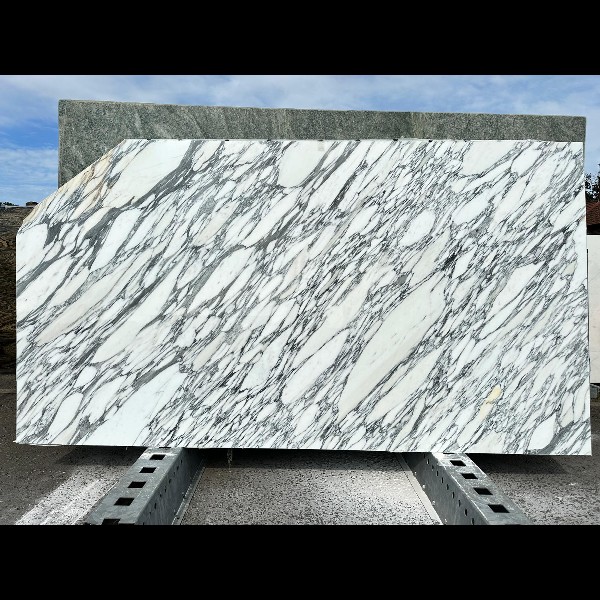 Our work
The images below feature some of our recent marble installations. Click on the button below the images for a full gallery of recent installations which you can filter by material.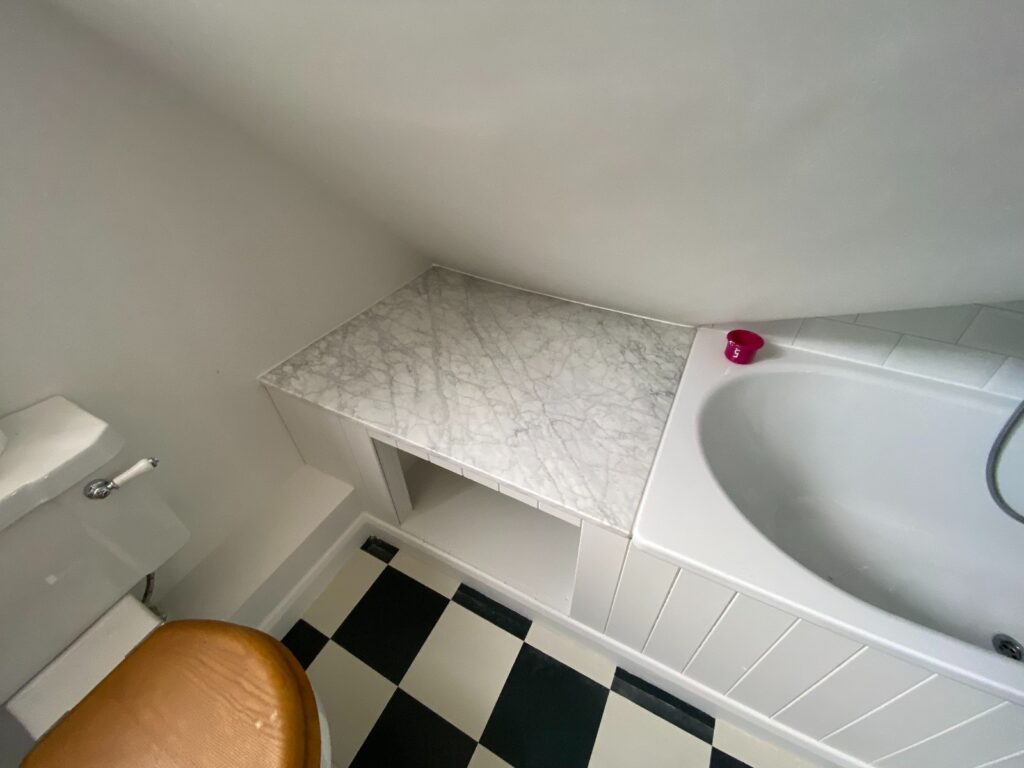 Frequently asked questions
Any questions?
We're here to help! Use the buttons below to request a sample, drop us an email or make an appointment at our showroom. We look forward to hearing about your project.