At the time of writing there are 409 stones to choose from in our request a sample gallery, so you're probably wondering how on earth are you going to pick just one.
Once the layout for your space has been finalised – be it your kitchen, bathroom, outdoor kitchen or somewhere else you're planning to use the stone – there are a few things to consider when it comes to picking the perfect stone.
In this article we'll take you through all the things you need to think about, to ensure you get to the right decision.
First, you need to decide on the best material for your space.
The stones in the aforementioned gallery can be filtered by material. The four main options are quartz, granite, marble and ceramic.
The table below shows you at a glance some of the key considerations.
Note, when generalising like this, it's possible the stone you choose doesn't have exactly the same properties as another made of the same material, so always check with us first.
The table uses a sliding scale where one star is the lowest, and five the highest. For example, for heat resistance, three stars for marble means it performs reasonably well, and three stars for ceramic means it's the best heat resistant solution.
Similarly, for price, one star indicates the most affordable solution, and three stars is the most expensive.
| Consideration | Quartz | Marble | Granite | Ceramic |
| --- | --- | --- | --- | --- |
| Natural imperfections? | * | *** | *** | *** |
| Scratch resistant? | ** | * | ** | *** |
| Heat resistant? | ** | * | ** | *** |
| Impact resistant? | ** | * | ** | ** |
| UV/frost resistant? (outdoor use) | ** | * | ** | ** |
| Maintenance? | *** | * | ** | *** |
| Price? | ** | ** | ** | *** |
Once you've decided on the best material for your countertop, all you need to do then is pick the stone.
Essentially there are two things to consider; colour and pattern.
For colour, the first decision is light or dark. Think about where the stone is going to be fitted. If it's a kitchen worktop, how much natural light is coming into the room? A lighter coloured worktop – think white, light grey, cream or beige – might be a better option in a darker room.
You also need to think about the other colours in the room, most importantly the colour of the kitchen furniture (i.e. the cupboard doors), the walls (including any tiling that might be fitted around the sink area) and the flooring. Ideally you'll make a decision about all of these items together, so the pallet you choose is harmonious.
When it comes to colours there are many more white, grey, brown and black stones than stronger colours like blue, red and green. But don't be put off by the bold colours. This is the chance to add a strong accent colour to the room!
Use the colour filter on the request a sample gallery to help you decide.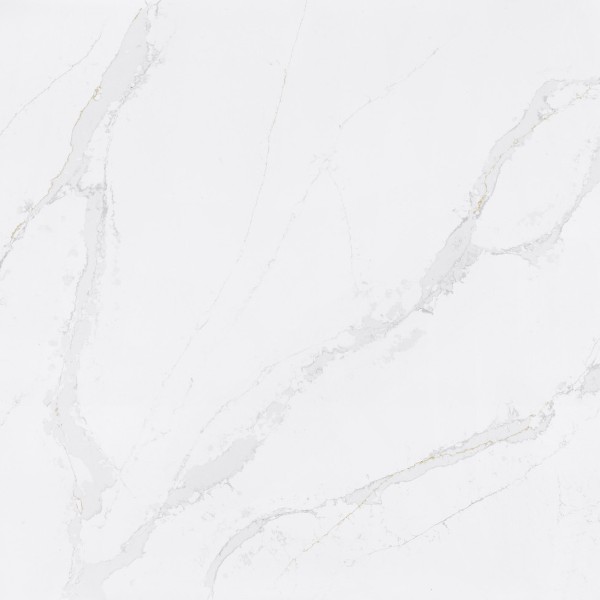 In terms of patterns, we've tagged each stone in our gallery as veined, industrial, speckled or solid. These terms are largely self-explanatory. You'll get the idea if you visit the gallery and use this filter. Which one you choose is down to you, there's no right or wrong answer. If you're looking to make a statement, choose a thicker veined stone for example.
Once you've settled on a stone, it may be that we've uploaded an image to our work gallery where we've fitted this in a previous job. You can then see it in situ.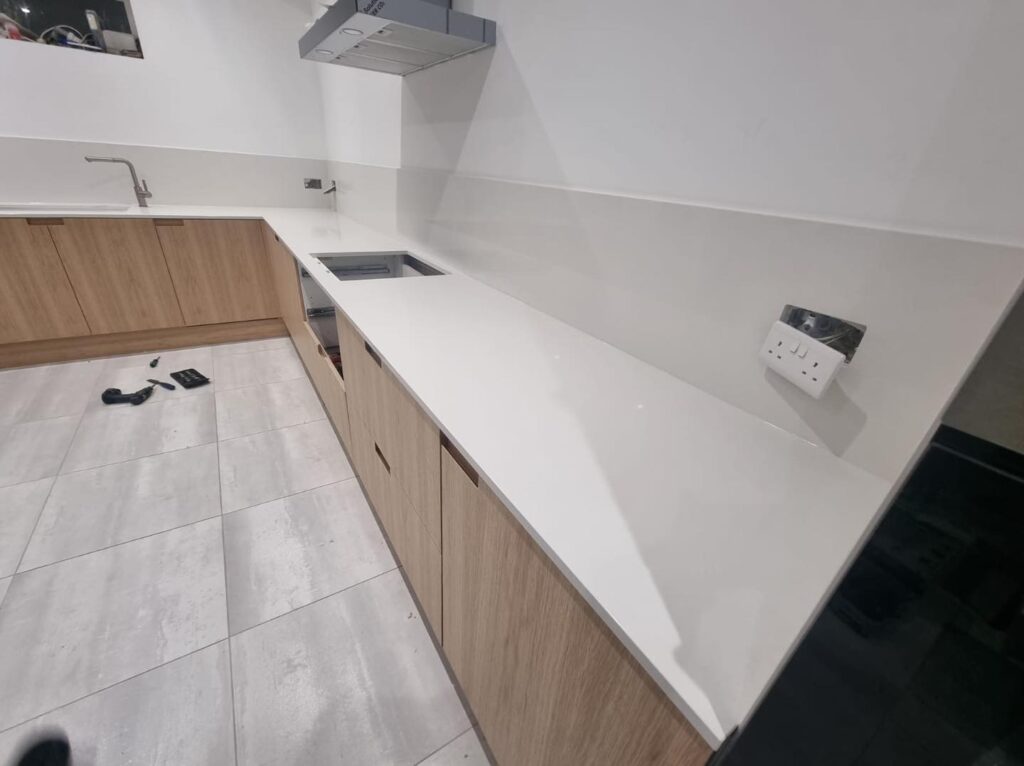 Either way the next thing to do would be to order a sample or samples and look at these in the space where the stone is to be installed, alongside other samples (wall colour, cupboard doors etc).