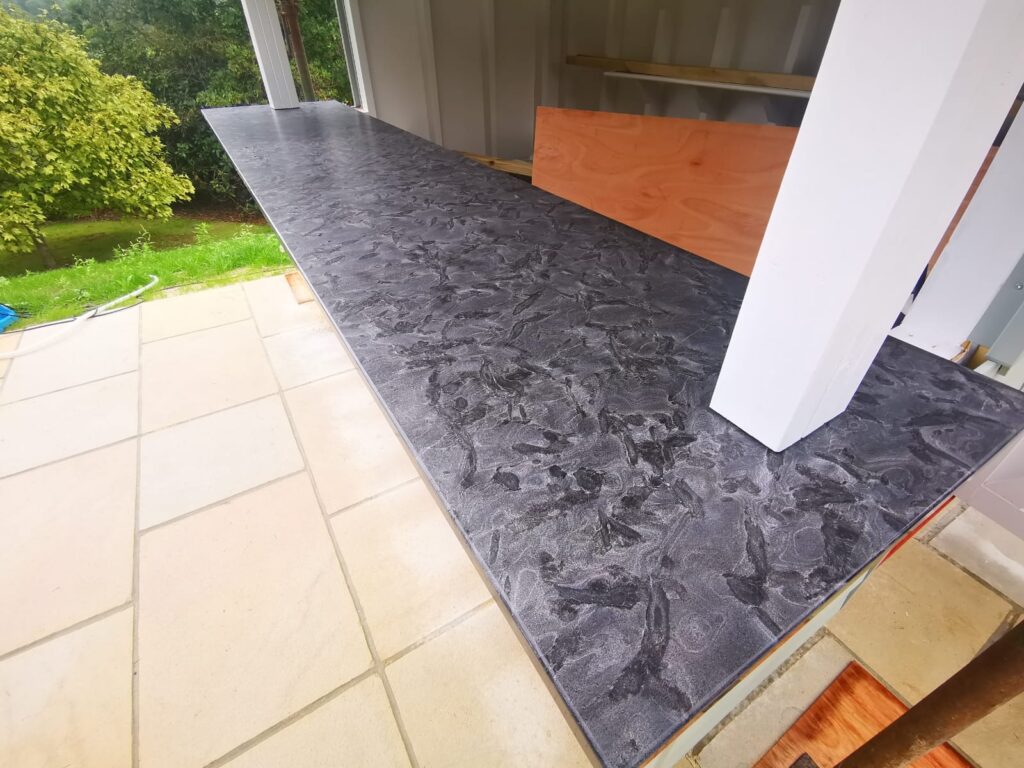 Granite is an igneous rock made of minerals such as quartz, mica and feldspar as well as other minerals.
It is formed through the process of slow crystallisation of magma below the earth's surface that traps these minerals in its structure. 
Naturally beautiful
Worktops made of naturally occurring materials such as granite and marble are going to show off their imperfections, and aren't going to be as resilient as worktops made from manmade materials such as quartz and ceramic, but have better resistance to heat and other qualities that make it a viable option in many situations.
Benefits of granite worktops
Durability: Granite is a highly durable and tough natural stone. It is resistant to scratches, heat and stains when properly sealed. With proper care, granite worktops can last for decades.
Aesthetics: Granite worktops are known for their natural beauty and unique patterns. They come in a wide range of colours and variations, allowing you to find a design that complements your kitchen or bathroom decor.
Value: Granite is considered a high-end material, and having granite worktops can increase the value of your home. It is a sought-after feature for homebuyers, making it a worthwhile investment.
Heat resistance: Granite has excellent heat resistance, which means you can place hot pots and pans directly on the surface without worrying about damaging it. However, it's still recommended to use trivets or hot pads to maintain the longevity of the sealant.
Hygienic: Granite is a non-porous material when properly sealed, which means it does not harbour bacteria or allergens. This makes it a hygienic choice for kitchen worktops.
Disbenefits of granite worktops
Cost: Granite worktops can be relatively expensive compared to other materials. The price depends on the quality, colour and thickness of the granite.
Maintenance: While granite is durable, it requires regular maintenance to keep it in good condition. It needs to be sealed periodically (typically once a year) to prevent staining. Failure to maintain the seal can lead to the absorption of liquids and the potential for staining.
Heavyweight: Granite is a dense and heavy material, which means it requires proper support. Before installing granite worktops, you need to ensure that the cabinets and underlying structure can handle the weight.
Susceptible to cracks: Although granite is highly durable, it is still susceptible to cracks or chips if subjected to a heavy impact or excessive force. While it is a rare occurrence, accidents can happen and may require professional repairs.
Limited availability: While granite is widely available, the availability of specific colours and patterns can vary depending on the region and quarry. It might be challenging to find the exact granite slab you desire, especially if you have specific preferences.
Choose your stone
There are over 400 stones featured in our request a sample gallery, a few of which are highlighted below. We update this gallery every 12 weeks. Click on the button below the images to view the whole gallery, use the filters to find your perfect stone.
Our work
The images below feature some of our recent granite installations. Click on the button below the images for a full gallery of recent installations which you can filter by material.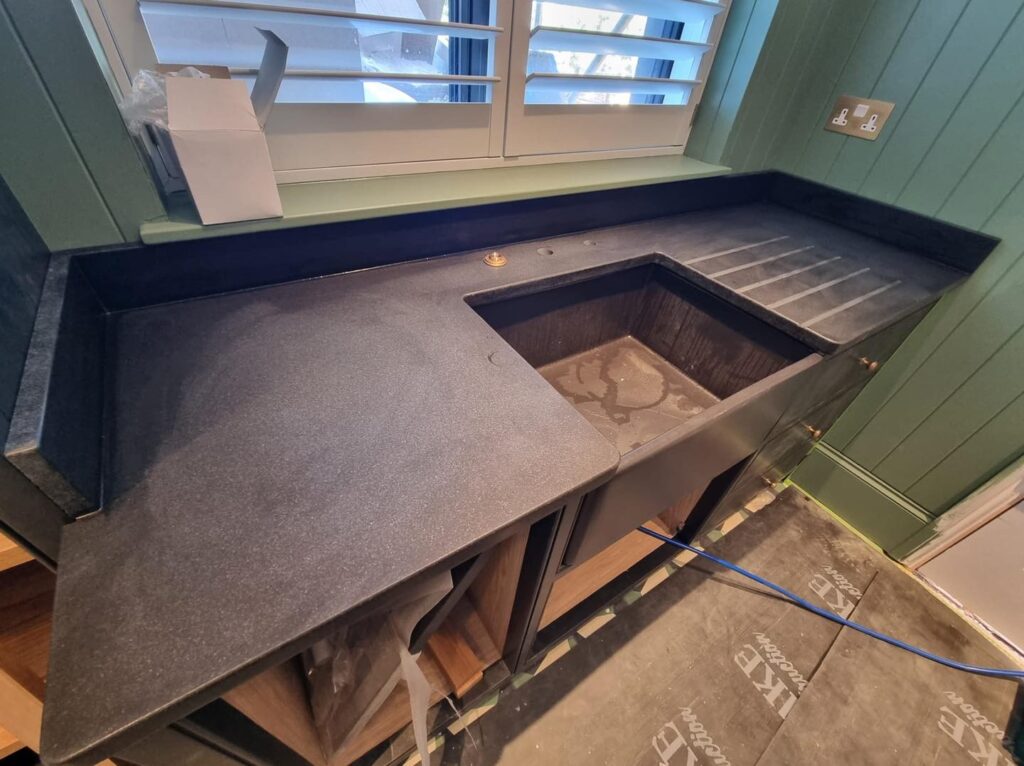 Frequently asked questions
Any questions?
We're here to help! Use the buttons below to request a sample, drop us an email or make an appointment at our showroom. We look forward to hearing about your project.